RED
part of the 'From Wasteland to Living Room' series
2019 Group project with: Luis Paco Bockelmann, Guillermo Whittembury, Joris Olde-Rikkert

Partners: ALTEO Alumina, KU Leuven, Imperial College, Royal College of Art

Material: Bauxite residue ceramic, bauxite residue glaze
Red Mud, a.k.a. bauxite residue, is a byproduct residue of the alumina industry.
Over 150 million tonnes are produced each year, and left unused in giant pits.
This project questions our notion of 'waste', and shows the value of secondary materials in a world of finite resources.
Working with factories, research labs, and ceramicists across Europe, the industrial residue is transformed into ceramic bodies, glazes, and alternative concretes.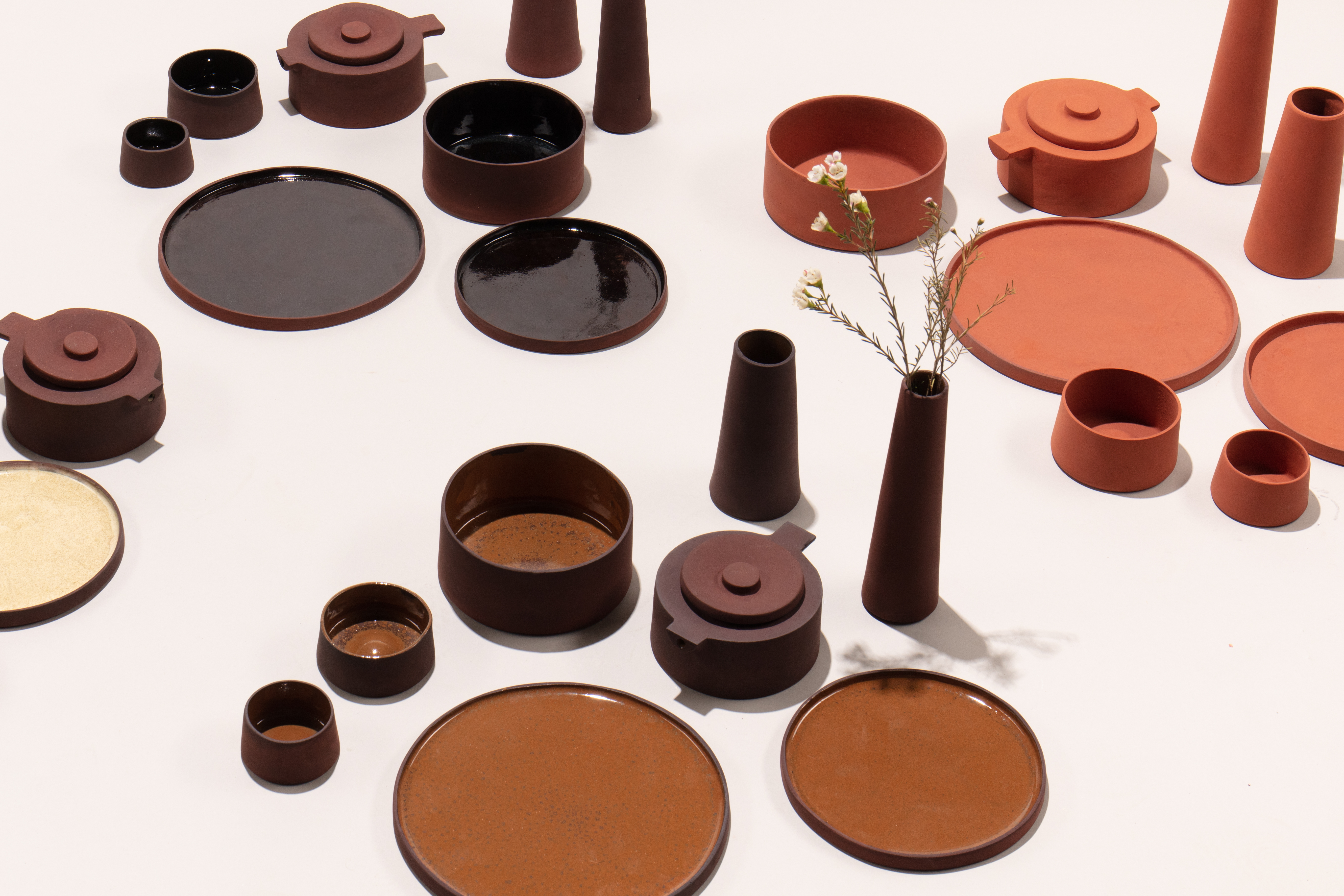 Each part of aluminium produces 2.5 parts of red mud as waste, a ratio shown here.